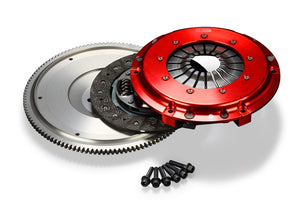 A clutch kit from TODA RACING to fit the Toyota 86 or Subaru BRZ FA20 engine. This kit will fit both first and second generation vehicles. The Ojisama lineup aims to bring the capabilities of a performance clutch without compromising the OEM driving experience.
The kit weighs in at 29.5lbs
Each kit includes a clutch disk, flywheel, and pressure plate. It will also include pressure plate hardware.