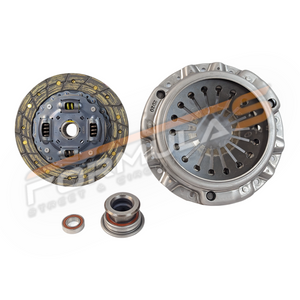 Bring back the responsiveness of your car with a full and genuine OEM clutch kit. Replacing a worn out clutch is not only safer but can also alleviate various symptoms a worn clutch may cause.
DOES NOT INCLUDE FLYWHEEL OR HARDWARE
Each kit will include the following components:
Pressure Plate -

22300-PCX-015

Clutch Disk - 22200-PCX-055
Release Bearing - 22810-PCY-003
Pilot Bearing - 91006-PCX-008
All parts under our "OEM Parts" section of the website are genuine factory parts from Honda that are brand new.