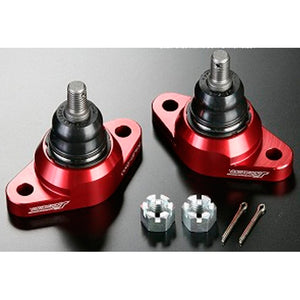 J's Racing camber joints are sold in pairs.

Roll center adjuster plate is not included with this kit. Please see the L1 kit if you need the plate.

- S1
- Forged aluminium construction with J's racing stamp.
- Includes special bolts, nuts and clips.
- Allows for additional camber while correcting roll center on lowered cars.
- Can achieve -2 to -5 ranges depending on cars setup.