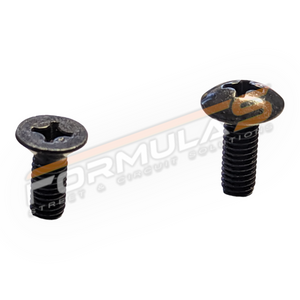 The necessary hardware required to ensure your S2000 hardtop or soft top is properly secured during vehicle operation.
These kits are sold for an INDIVIDUAL side only. If you plan to replace hardware for both latches, please be sure to add a total of two (2) kits to your cart.
Please see below for the hardware specified.
Truss Screw (90131-S0X-A00)
Flat Screw (93600-060160G)