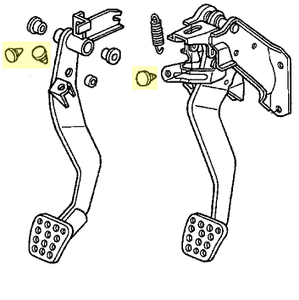 A replacement pedal stopper for the clutch and brake pedal of your Honda S2000.
The indicated part is highlighted in yellow. A full replacement job will require three (3) units to be replaced. These are sold INDIVIDUALLY.
All parts under the "OEM Parts" category of our website are genuine factory parts from their respective companies.