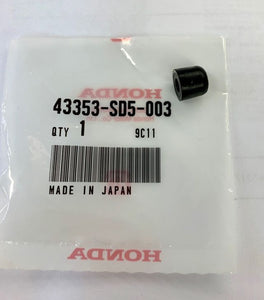 Make sure your bleeders are covered with genuine OEM Honda bleeder screw caps. Having a cap prevents any foreign contaminants from entering your hydraulic systems for a smooth, firm, and consistent feel.
This product is designed to fit all model years.
THESE ARE SOLD INDIVIDUALLY
All parts under the "OEM Parts" category of our website are genuine factory parts from their respective companies.