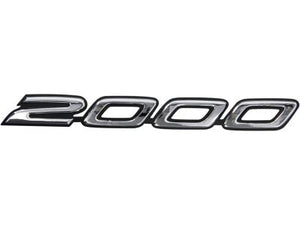 A single "S2000" emblem designed to fit the fender of the Honda S2000. This is the base variant and will come in chrome.
The emblem is a genuine, OEM part from the Honda factory.
No additional hardware is necessary.
*Price is per emblem
All parts under the "OEM Parts" category of our website are genuine factory parts from their respective companies.