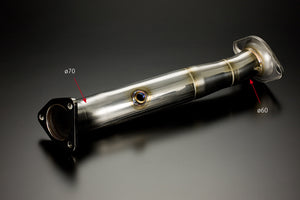 Note: NOT CARB Legal - This product is not currently CARB exempt and is not available for purchase in California & CARB States or for use on any vehicle registered with the California Department of Motor Vehicles.

Designed to give a smooth connection between Ø60mm of Exhaust manifold end and Ø70mm High Power Muffler System.
Not for sale in California
For Race Use only!