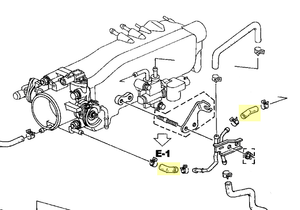 These are replacement small heater hoses for the intake manifold of a Honda S2000. These hoses are found on vehicles with productions years from 2000 and 2005.
The indicated part is highlighted in yellow in the diagram. A full replacement job requires two (2) units.  These are sold INDIVIDUALLY.
All parts under the "OEM Parts" category of our website are genuine factory parts from their respective companies.